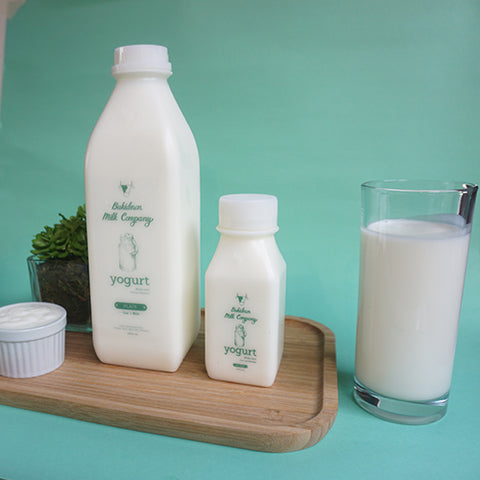 Bukidnon Milk Company Plain Yogurt 240ml
Thick, creamy, and tangy, our yogurt is perfect on its own or with your favorite toppings.

Refrigerate milk and yogurt at 1-4°C. Avoid exposing milk and yogurt to light and heat. During travel, it's best to invest in a cooler or insulated bag with an ice pack.

To keep products longer, buy them at the end of your shopping trip. As soon as you go home, place them immediately in the fridge and store them at the right temperature.

Once opened, dairy products must be consumed within 3 days and 5 days for yogurt since these products are highly perishable.