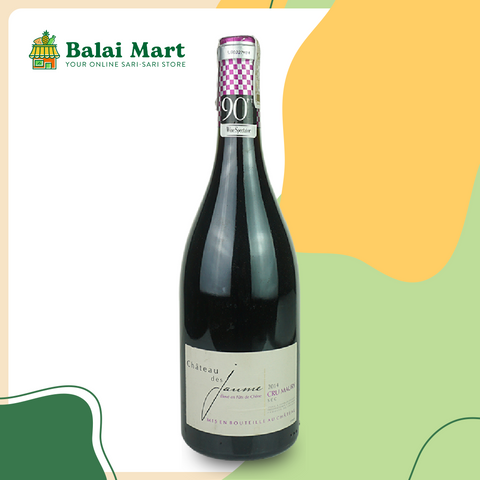 Chateau Des Jaumes Cru Maury 750ml
The key variety in the Chateau des Jaumes Maury Sec is Grenache though the appellation regulations also permit Mourvèdre, Syrah and Carignan. The partnership with Carignan, though, is never more successful than here: it brings floral notes, lift, vivaciousness, and helps mitigate Grenache's punishingly low yields. Maury is rich in old-vine vineyard of both varieties.

Maury is an appellation renowned for its sweet wines but it also produces fantastic dry red wines like this one that are lesser known and has the appellation Maury Sec. Non-fortified table wines produced in the southern reaches of Maury AOC along the Agly valley have been previously eligible for the Côtes du Roussillon-Villages AOC or to be sold as a vin de pays under the Vin de Pays des Côtes Catalanes designation.